…
Back in my hometown, I used to love to garden. I had a vegetable and herb garden, fruit trees, rose bushes and other beautiful perennials. The climate conditions in Southern California are perfect for growing these types of plants.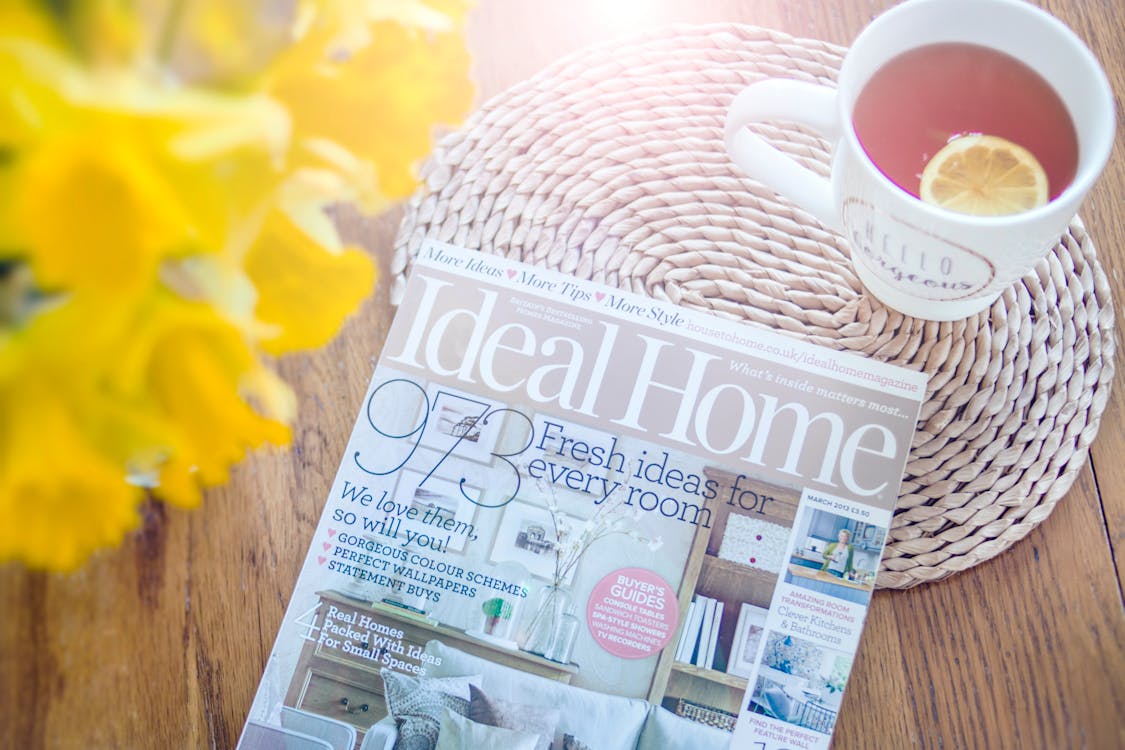 Gardening was a part of the balance in my life between those moments of challenge and those of peace. At the end of a long work day, I would go out into my little Eden and take any annoyances of the day out on the weeds. On the weekends, I would sit with my cup of tea and a magazine and watch the birds feast on fallen fruit and the feeders. I had been doing this for so long, I no longer thought about the science of it. I would just do it and enjoy every second.
Yet as I prepared to move to a new place, a much different kind of place, I feared that I would lose my balance. My source of both release and pleasure. These were, of course, irrational fears. Just a part of the natural anxiety that one feels when planning to remove one's self from one's comfort zone.
My husband's property had plenty of open space on which to build a garden, space that I saw during my many visits. The space was chock full of three-foot weeds and mountains of dirt that the ants had turned into their own little universes. It looked like a lot of work just to clean the slate. Not to mention that I didn't understand the first thing about how well things would actually grow in a city known as "Winterpeg".
After arriving in my new home, I spent the dark, cold, winter months reading gardening books and magazines that were specific to Southern Manitoba. I learned so much. Such as, even though Southern California has a larger number of sunny and warm days in which to grow fruits and vegetables, Southern Manitoba actually has a larger number of sunny and warm hours per day, not to mention all the rainfall, allowing the plants longer and more consistent periods of nutrients accumulation and growth.
I also learned about gardening in Winnipeg from a historical perspective.
Before European settlers came to know this area, the open prairies of Southern Manitoba were not known for its large tree population. Vast expanses of natural, flat-land flora, such as indigenous grasses and wildflowers covered the landscape.  
In 1870 however, a very pivotal year in Manitoba history for many reasons, the surge toward urban gardening and horticulture became a passionate social movement. Between 1870 and 1930, the rapid development in this new area of metropolitan growth contributed to what would become a strong middle-class society not only in Manitoba but all across western Canada.
It became a means by which to inject the extension of science into everyday life, enhance the beauty of rural and urban landscapes and perhaps even encourage moral and political participation.
Coming from a capitalist upbringing and seeing how social needs often fall by the wayside with that philosophy, I can appreciate the efforts of the Manitoban government of this early era to form strong social programs with possible monetary benefits rather than the reverse. I am proud that upon the arrival of Spring this year, my husband and I made efforts to continue and participate in this integral part of Winnipeg history.
Mother Nature was gentle with me during my first growing season here and Darren gave me some insight as to when the best time to plant seeds was. In case of minimal success, I wanted to try just a few basic vegetables from seed. So I chose heirloom tomatoes, cucumbers, and cantaloupe. After months of optimistic and often hesitant care, we ended up with quite healthy plants and a successful harvest!
Bucket after bucket of tomatoes, I've hauled into the house. I realized later that I planted the seedlings too close together not expecting the plants to get so big! The mass of plants looked like a giant octopus!
During collection, I searched through different sites to find various ways to preserve these jewels of summer in order to enjoy them on a soon-to-arrive frozen day. I learned ways to not only can them but dry them and freeze them for different recipes. I also wanted to preserve the seeds for next spring's garden. Why buy new seeds when mother nature offers them free of charge?
I started with some of the smaller tomatoes. I just cut them in half with a sharp knife and using a small spoon, I scooped out the seeds, juices, pulp and all into a small bowl. I poured the mix into a strainer and with the back of that same spoon, I pushed the soft pulp through the strainer with the help of a little cold, running water. Once left with just the seeds in the strainer, I spread them out in the bottom of a coffee filter and let them dry overnight. You might end up with some dried tomato pulp or paper bits from the filter still on the seeds after drying but not to worry. The seeds will still germinate just fine next spring. 
Skinning the tomatoes for freezing is very simple. My grandma and great-grandma would use this same process when making Spanish rice, salsa, or any number of other tomato dishes. Bring a large pot of water to a rolling boil. Cut a small "x" in the base of each tomato and once the water is boiling, carefully lower the tomatoes into the water. I use a slotted spoon to lower them in one at a time. Splashes of boiling water on your skin is not fun. After just a few minutes, give or take depending on the size of the tomato, the skin will begin to peel off on its own. Once you begin to see that, remove the tomatoes with that same slotted spoon and place them in a bowl of cold water, #1 to stop the cooking process and #2 so you don't burn yourself removing the skin which comes off pretty easily at this point. Once skinned and cooled, they are ready to go into a freezer bag for future use in a yummy recipe where cooked tomatoes are required. 
I followed the same de-seeding process with the cucumbers and harvested a pretty decent amount of seeds for next year. Unexpectedly, some of the cucumbers turned a bright yellow color while growing. No worries! They taste just as good and Darren and I will be using the cucumbers in a delicious salad soon.
Same with the cantaloupe, lots of seeds. Only getting small-sized cantaloupes this time around, I used the 'meat' of these fruits to make a refreshing sorbet using a recipe I will share in a later post.
I'm pretty proud of my seed collection after my first season of gardening here in the great white north. With any luck, it will just keep growing with every new plant that Darren and I add to our little piece of heaven right here at the Olenick House.
A man has made at least a start on discovering the meaning of human life when he plants shade trees under which he knows full well he will never sit. – D. Elton Trueblood
…